Red Dead Redemption 2
Graham appears in the latest release from Rockstar Games, Red Dead Redemption 2.
Runner-up for Best Game of the Year 2018 by IGN, RDR2 portrays the end of the wild west, as lawmen hunt down the last remaining outlaw gangs. You can find Graham selling guns in the town of Rhodes.
Graham recently completed narration for Poughkeepsie Shuffle, Cape Diamond, and Europe at Dawn.
These titles are available from Audible.com, RecordedBooks.com, and all other fine audiobook retailers.
Graham launched the 90th season of the Berkshire Theatre Group playing Senator Charles Whitmore in Jason Odell Williams timely and vital "Church and State".
The production ran at The Unicorn Theater in Stockbridge, MA from June 14th to June 30th, 2018.
In January, Graham completed the Broadway run of Steve Martin's "Meteor Shower". The production starred Amy Schumer, Keegan-Michael Key, Laura Benanti, Jeremy Shamos, and was directed by Jerry Zaks.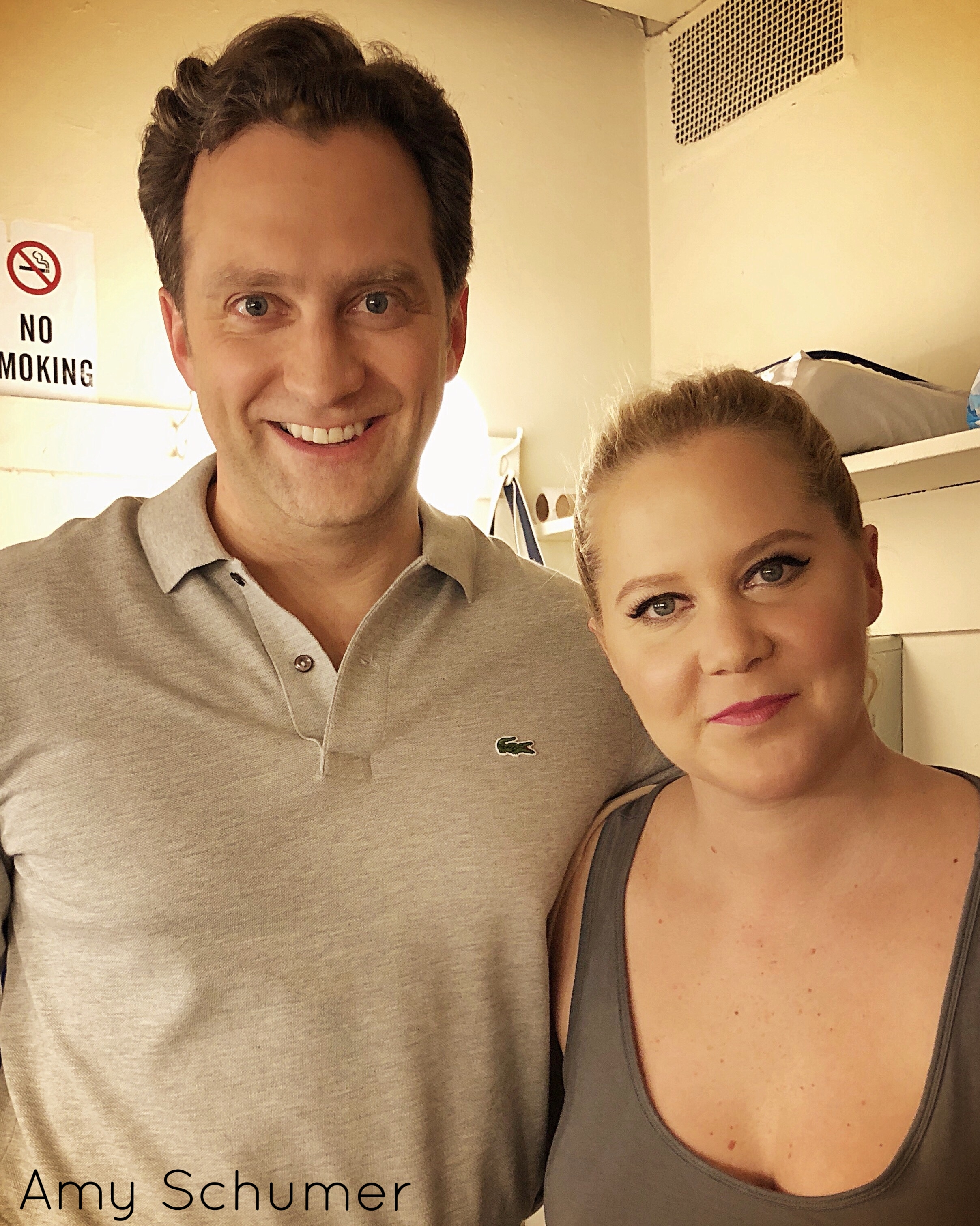 Graham narrated two exciting titles from Recorded Books: Dave Hutchinson's "Europe in Winter", and Ron Corbett's "Ragged Lake".
Both titles are available at digital retailers now.
NEW AUDIO BOOK:
MOVING FORWARDS SIDEWAYS LIKE A CRAB
Released August 14, 2017, Graham narrates "Moving Forwards Sideways Like A Crab" by Shani Mootoo, available from Audible.com.
Graham starred as Mortimer Brewster in "Arsenic and Old Lace" at the Berkshire Theatre Group. Under the direction of Gregg Edelman, Graham joined Tony Award winner Harriet Harris and Tony nominee Mia Dillon. The production ran from July 27th to August 19th in Stockbridge, MA.
This past spring, Graham returned to the Palace Theatre for the Broadway revival of Sunset Boulevard, starring Glenn Close. The heralded production ran from Feb 2nd to Jun 25th, 2017.
Graham narrated the audiobook of Douglas Coupland's "Bit Rot". The audio edition can be purchased through Audible or Recorded Books.
In August, Graham completed the Berkshire Theatre Group run of "Constellations", by Nick Payne.
"Constellations" played the Unicorn Theatre in Stockbridge, MA. The production re-teamed Graham with wife Kate Baldwin, under the direction of Gregg Edelman.
Read the full Boston Globe review here.
Graham took large steps in the heralded run of A Funny Thing Happened on the Way to the Forum at Two River Theatre. He reprised his role as Miles Gloriosus from the Williamstown Theatre Festival production.
' "A Funny Thing Happened on the Way to the Forum" was last mounted on Broadway in 1996 ... It's now time for it to come back—and this is how it ought to be done.'
Terry Teachout, The Wall Street Journal
Graham starred as Jeff Moss in Bells Are Ringing at Berkshire Theatre Group opposite Kate Baldwin.
"Graham Rowat as Jeff, the playwright, is smooth and suave." - The Westfield News
"Kate Baldwin and Graham Rowat (husband and wife off-stage) are both engaging actors who dominate the stage and invite us to believe in their romance. Their chemistry is palpable and their luxuriant voices perfect for such standards as "Just in Time," "Long Before I Knew You," and "The Party's Over." - The Arts Fuse
"Graham Rowat, plays Jeffrey Moss, the blocked playwright with whom Ella falls in love. Moss is supposed to be a tall handsome guy—not a stretch at all for Rowat. He has a gorgeous voice, and more important, he is believable." - The Berkshire Review
"Graham Rowat is charming and makes a plain man into a hero by not going overboard as a disappointed drunk or a man drunk with love. Like Baldwin he pleases in songs and scenes and he never brings to mind any other actor I've seen in the role. Jeffery Moss, playwright, is born anew in Rowat's performance and that is a true delight." - Berkshire Edge
"Graham Rowat has an equally appealing everyman charm and handsome voice." - Times Union
AUDIO BOOK:
BLOOD TIES
Released May 12, 2015, Graham narrates the new audiobook, Blood Ties" by Nicholas Guild, now available from Audible.com.
RADIO PLAY:
A LONG AND LONEY FALL
Graham plays investigator Ezekial Hunt in "A Long and Lonely Fall", a radio play set in the floating city of Columbia.
HEAR IT HERE!